talent that deserves your spotlight
Stuart Wilson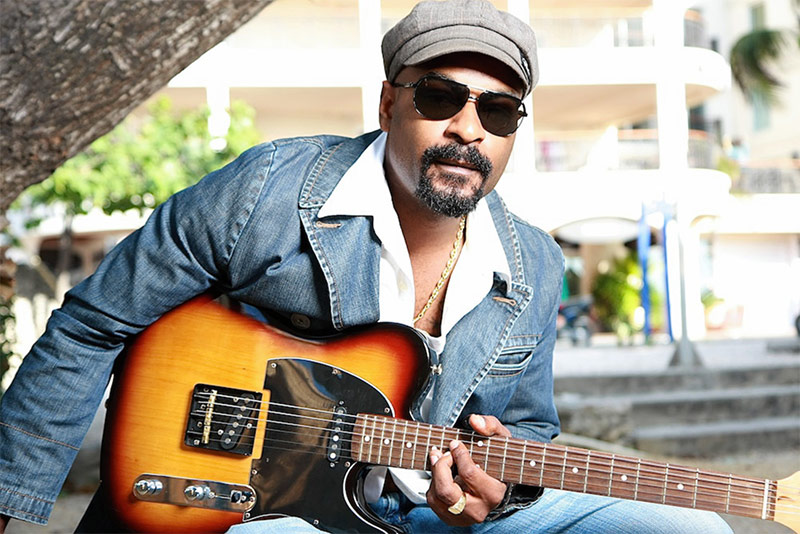 Stuart Wilson is a musician, whose unique brand of music is finding favour with music lovers around the globe. The guitarist/songwriter has been performing and opening for acts such Damian Marley, Beres Hammond, Michael Bolton, Roberta Flack, Sean Paul, Morgan Heritage, Third World, Tanya Stephens, John Legend and many more in the Cayman Islands.
He recently has been working with giants in the business. These range from Grammy Winner Jason Gilbert (of Eminem Recovery fame), Sly Dunbar, Dean Fraser, Rory Baker and the Next Room Productions in London City. Most recently, Wilson has teamedup with legendary Producer Clive Hunt, whose credits include Peter Tosh, the Rolling Stones, and many other super acts. With Wilson not only playing the role of musician, singer songwriter but also that of Executive Producer, the artist has steadily been pushing. Stuart's Band provides the cascade of sound that is the backdrop to what is a distinctly unique vibration. That chemistry has been working successfully for the artist and with the recent release of his singles Real ComeBack Story and most recently 'Feel for you', listeners are getting another taste of why this artist is going places.
In addition to a busy recording schedule, Stuart and the Band have recently returned from a three month tour in Thailand, where the artist played seventy two shows. He has also been busy with performances at the Pan Am Games in Toronto Canada, in addition to recording in London City. Stuart's latest single "Feel For You" shot to Number 1 on every major chart in Jamaica in May of (2016). These included the Hitz 92 FM Chart, Ron Muschette's World Reggae Music Chart, Hype TV's video countdown, Tempo's video countdown, RE TV, Flow and others, in addition to robust airplay on stations such as Sun City and Irie FM.
For more information and booking opportunities, contact Steve at SmartActs today!
© 2021 SmartActs - A division of Entertainment Resource Group, llc.
website by Goodmany Arts