talent that always deserves the spotlight
Turn It Up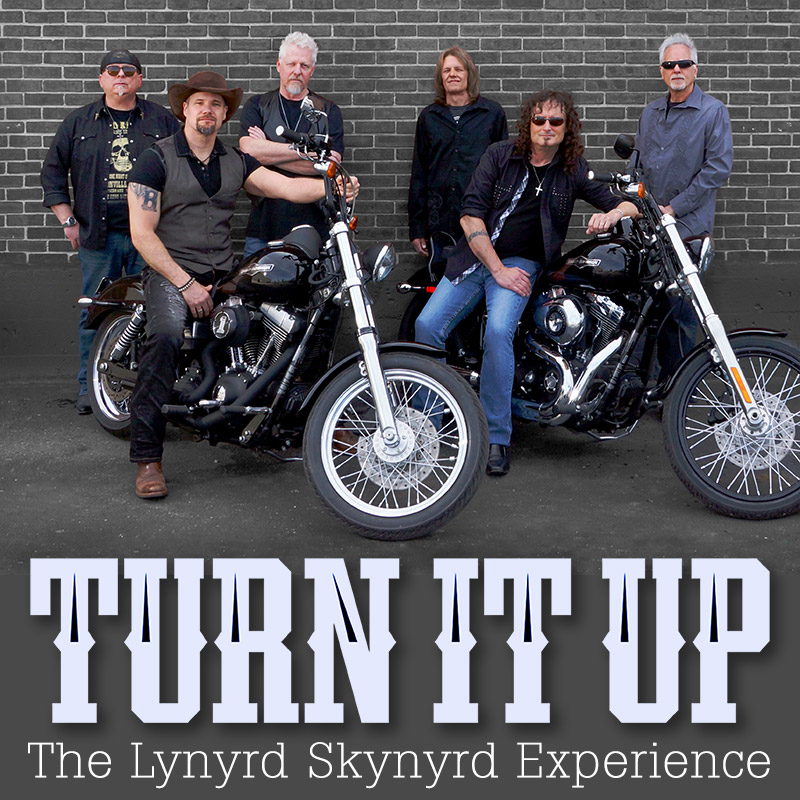 Named for the famous opening utterance in "Sweet Home Alabama", Turn It Up pays tribute to the legendary Lynyrd Skynyrd. Turn It Up is dedicated to the authentic sound that was instrumental in bringing southern rock to the masses. They'll take you on a memorable southern journey performing all of your favorite Lynyrd Skynyrd hits.
For more information and booking opportunities, contact Steve at SmartActs today!
© 2018 SmartActs - A division of Entertainment Resource Group, llc.